Papigo belongs to the residential, cultural and historical unity of Zagori, or Zagorohoria, as it is known to the world. It is one of the 46 villages in the area and attracts thousands of visitors every year from all parts of the world.
It is divided into two "Mahalades", Megalo Papigo at an altitude of 900m and Mikro Papigo at an altitude of 980m. The distance between them is about 2 km and the route is a unique experience, since several walkers prefer to enjoy the enchanting wild landscape walking through the rich natural environment.
Papigo is a top destination for every season, as there are plenty of hotels and traditional guesthouses that can accommodate tourists for any form of tourism. The special Zagorian architecture features the stone mansions and the paved streets that are characteristic of the wider area of ​​Zagori, while the same pattern is followed in the traditional taverns and restaurants that offer delicious local dishes.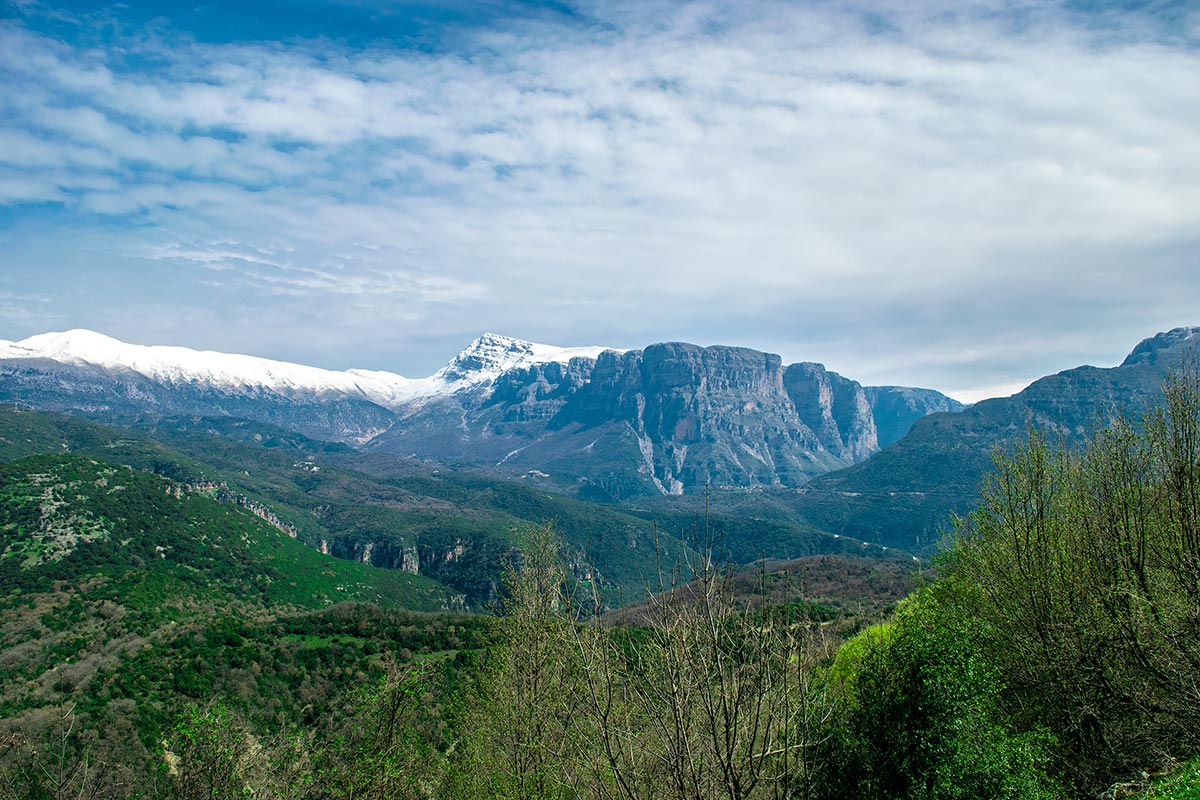 . It is built in the roots of Mount Astraka, whose imposing rock towers overlook the village, and its mythical Drakolimni lake is a landscape of unique beauty that attracts hundreds of walkers each year. Dozens of hiking trails offer a special experience to visitors who can tour the famous Tymphi mountain range whose peaks reach 2.497m in height. The natural landscape has created world famous formations such as the imposing gorge of Vikos, which is run through by Voidomatis River with its crystal clear turquoise waters.
Zagori is a special travelers region in Epirus, that offers alternative tourism in many forms such as religious with a plethora of monasteries, outdoor activities with dozens of hiking routes from village to village as well as activities and extreme sports like rafting, canyoning, horseback riding, mountain biking etc.